The heater is supplied with gas via a special connection (1). This is either ignited via a battery-operated auto ignition kit (2) or mechanically at the push of the button via the Piezo ignitor in the burner (3). Via the Mica window (4) it is possible to check whether the gas has ignited. External air is sucked into the heater via an inlet (5) and heated via the open flame in the burner (3). The hot air flows through the S-shaped heat exchanger (6) and escapes into the atmosphere together with the exhaust combustion gases via the exhaust pipe (7) and the roof cowl (8). Thanks to the thermo-electrical safety pilot and the fact that the system is completely closed, this process is 100% safe. The heat exchanger (6) heats the direct ambient air in the heater casing. It escapes into the living space through the lamellae of the covers and is distributed within the caravan via the fan (14) as required.
The temperature of the heater can be set steplessly and manually via the control panel knob (9), which activates the safety pilot valve (12) via the control panel rod (11). Once the required room temperature has been reached, a thermostat sensor (13) controls the gas supply to the burner and weakens it accordingly. The fan is controlled via a second control knob (10).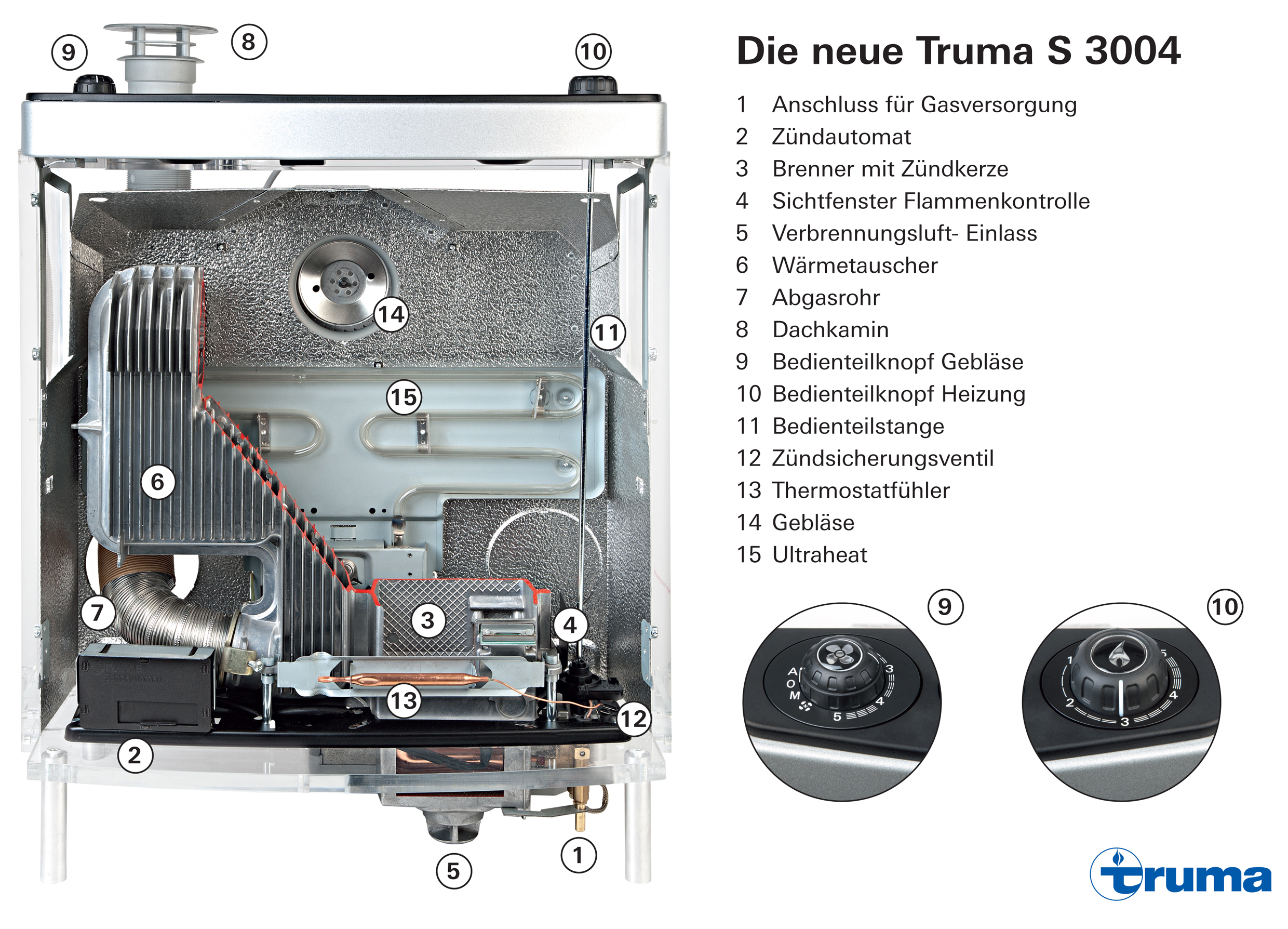 The electrical ancillary heater Ultraheat (15) is an ideal extra for all those who want to use additional electrical heating to heat up their vehicle very quickly independently of the gas system. It heats very quickly and uses the fan of the S-heater to distribute the warm air efficiently in the caravan.