The Truma air conditioning systems are imperative to ensure you can enjoy a pleasant and relaxed trip. But what do you need to take into account when choosing a system?
When choosing the right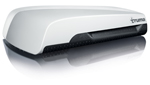 air conditioning system for your recreational vehicle, you need to take into account your personal preferences and the specifications of the vehicle into account. If you have a long vehicle, it is worthwhile using two Truma air conditioning systems and opting for the comfort models of the Truma air conditioning systems; two of these systems have the benefit of an added heating function (Aventa comfort and Saphir comfort RC). This may be useful between the seasons. You also need to decide whether to opt for a rooftop model or a under-bench model. Rooftop air conditioning systems are installed in a flat, space-saving and aesthetic manner onto the roof from where the air is distributed inside the vehicle. In an under-bench system air is distributed flexibly by fitting cold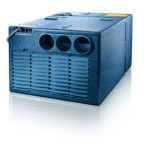 pipes. The centre of gravity of is placed on the floor of the recreational vehicle. Think about the fuses in place at the camping sites you visit. Do you travel to areas with low fuses, or is economic use of power important to you? In this case, you could opt for the eco or compact models. All Truma air conditioning systems are compressor systems that both cool and dehumidify the air to create a pleasant room climate.
You should also consider your personal cooling and travel preferences. If you like travelling to the Mediterranean where the air humidity is higher, your cooling requirements will also be higher. If you cook or shower frequently in the vehicle, this will also raise the air humidity. A family vehicle with several passengers heats up more quickly. If you want to cool the entire vehicle, you will need more energy than if you only cool the bedrooms.