Make the most of your Truma air conditioning system with these few simple tips!
1) Vent your recreational vehicle before switching on the air conditioning system to guarantee fast cooling.
2) Close all windows and doors during operation.
3) Park your vehicle in the shade if possible.
4) Additional insulation, e.g. windows films or protective films prevent the vehicle from heating up.
5) If possible, cover any skylights and windows from outside, as these only cause the temperature inside the vehicle to increase.
6) Clean your roof regularly, because a clean roof does not heat up as quickly.
7) Ensure that there is enough air circulation below the vehicle by means of sufficient openings to prevent air build-up, e.g. attachment of skirt boards.
8) Do not select an inside temperature that differs too greatly from the outside temperature as this strains the body. The cleaning and dehumidification of the air generates a pleasant room climate even when the temperature difference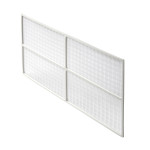 is low.
9) Replace the air filter of your Aventa every year. If you have a Saphir, replace the particle filter once a year and clean the fluff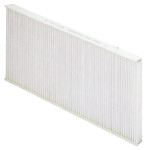 filter twice a year or as necessary. Thanks to the closed cooling circuit, the Truma air conditioning systems are practically maintenance-free, e.g. no coolant needs to be refilled or replaced.