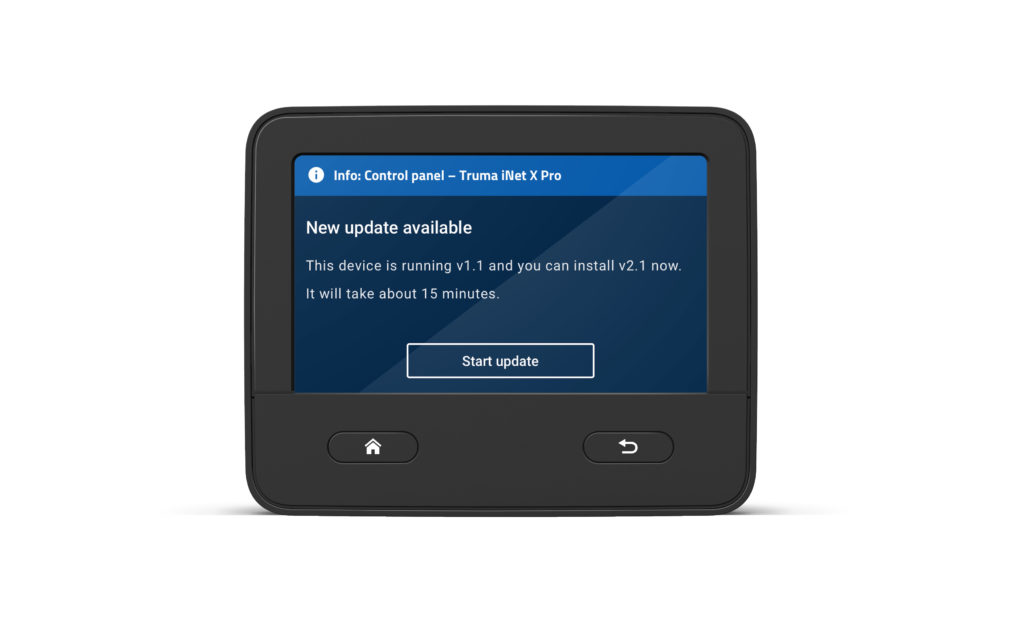 You always want to be up-to-date? We recommend installing the latest available software version of the iNet X (Pro) panel. This is the only way to benefit from continuous system optimizations and to use new features.
Requirement for panel updates: iNet X App on mobile device
Software updates can only be performed using the Truma iNet X App on a mobile device and bluetooth. An Internet connection is required for this. If an update is available for your panel, a corresponding message will be displayed in the app.
Step-by-step instructions for installing software updates on the iNet X Panel
If you haven't already done so, install the free Truma iNet X app on your mobile device. You can see how this works further down in this article.
Connect your mobile device to the Truma iNet X via Bluetooth. The mobile device must remain within Bluetooth range of the Truma iNet X panel during the entire update process.
Before you start the update process, check if the mobile device has enough battery power. If necessary, connect it to an appropriate power supply.
To start the update, follow the instructions in the app and on the panel.
The update runs in the background and can take up to 15 minutes. During the update process, you can use your panel as usual.
When the update has been completed successfully, a corresponding message will be displayed on your panel.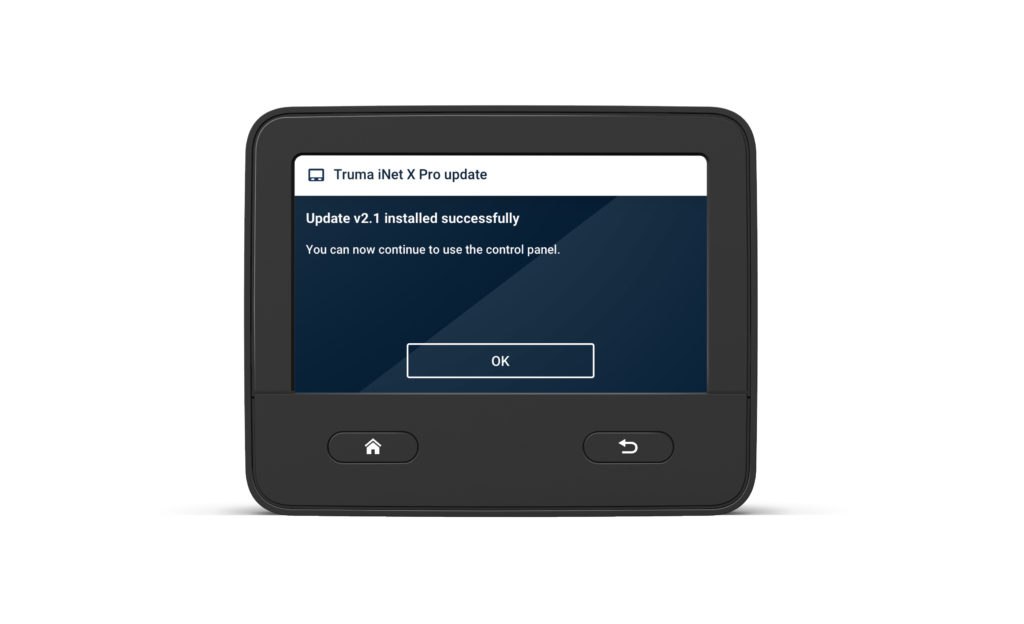 The panel will reboot automatically after the update.
Done. Now you are up to date again.
You can check the status of the software update or which software version is currently installed on your panel at any time in the device manager on your panel.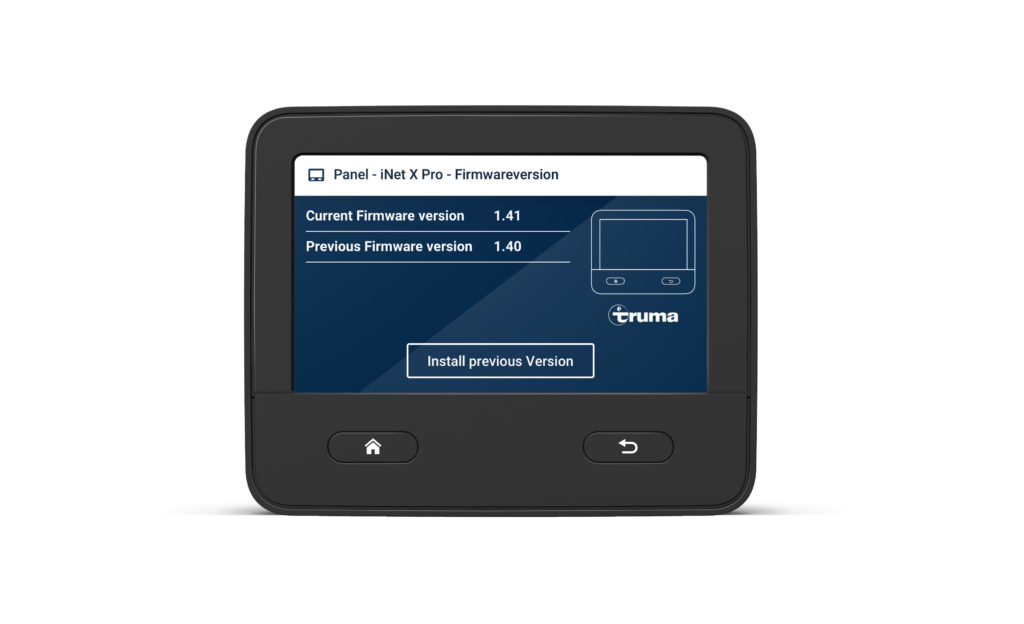 If the update was not successful, then the last installed software will be used to ensure safe operation of the control panel.
How to connect a mobile device to your iNet X Panel
The connection from the mobile device to the panel is established via Bluetooth. Therefore, the mobile device must be within range of the panel.
You can establish a connection in just a few clicks:
Activate Bluetooth on the mobile device. If you have any questions about the settings of the mobile device, please contact the supplier.
To connect the app to the panel for the first time, open it on your mobile device and click the "iNet X App" tile on the panel display.
Follow the instructions of the setup wizard on the panel display and the instructions of the app on the mobile device.