Want to turn on the Truma Combi heater whilst you are still on the ski slope so you can return to a warm vehicle? The Truma iNet System makes it possible. You can even (remote) control Truma air conditioning systems via a smartphone or tablet – for instance, when you are on the beach or out hiking. The new  Truma air conditioning control ensures a constant temperature in the motorhome  and coordinates the heater and air conditioning systems perfectly.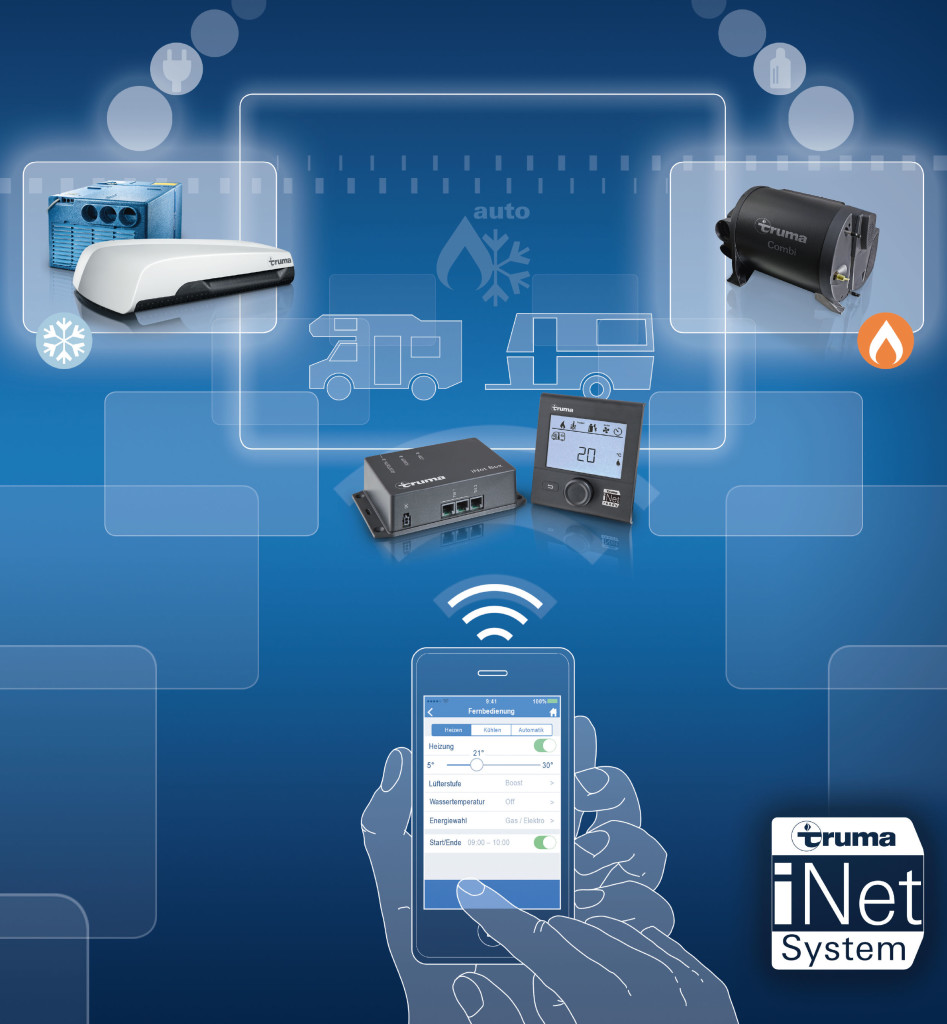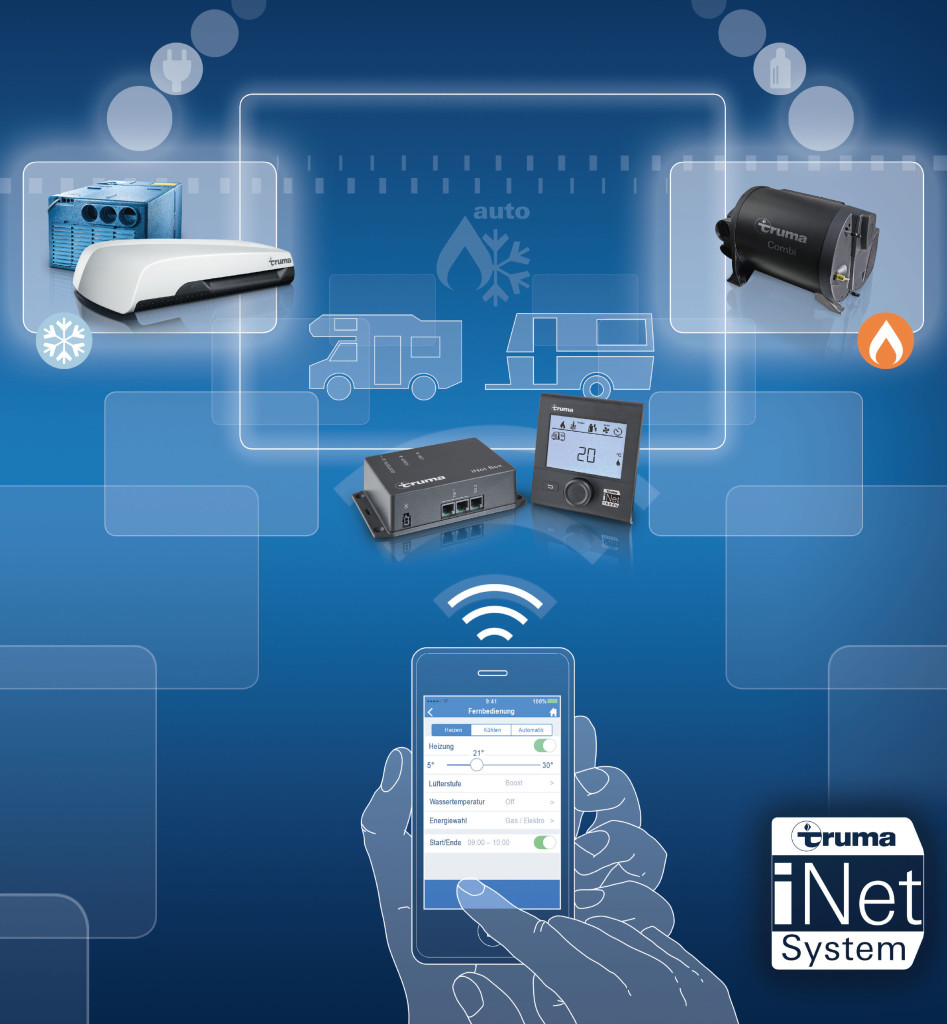 The heart of this system is the Truma iNet Box. It is the central control unit of the system and enables communication between the Truma App and the Truma devices. When near the vehicle, all commands can be issued completely free of charge via Bluetooth, and if you are further away by means of SMS.
The Truma App also gives you full control of the vehicle status at all times. You can even set an alarm function which will send you an SMS as soon as the temperature or the on-board voltage in the vehicle drops below a certain level.
Saving gas and power
The Truma iNet System not only makes camping so much more convenient, it also helps you to operate your Truma devices in a more targeted manner thereby saving costs. This means that you can save gas and power, if you switch on your Truma Combi heater or air conditioning system via SMS when in motion or set it in advance using the timer function via Bluetooth.
Requirements for the Truma iNet System
– The Truma iNet System consists of the Truma iNet Box, the control panel CP plus iNet ready and the Truma App
– You can purchase the iNet Box and the control panel exclusively from all Truma authorised dealers*
– You can download the free Truma App in the App Stores. It can run on smartphones and tablets (Android from 4.1 or higher, iOS from 6.1 or higher)
– You will need a mini SIM card for the GSM communication via SMS (prepaid or contract) with its own telephone number.
By the way, the Truma App is also an interesting option for people with caravans . The Truma air conditioning systems can also be remote controlled without the control panel CP plus directly via the iNet Box and the Truma App.  Discover more.