We have added a few new features to the Truma LevelControl functions in the app. You can now easily initiate a new measurement. The result is also now shown together with the time of the measurement.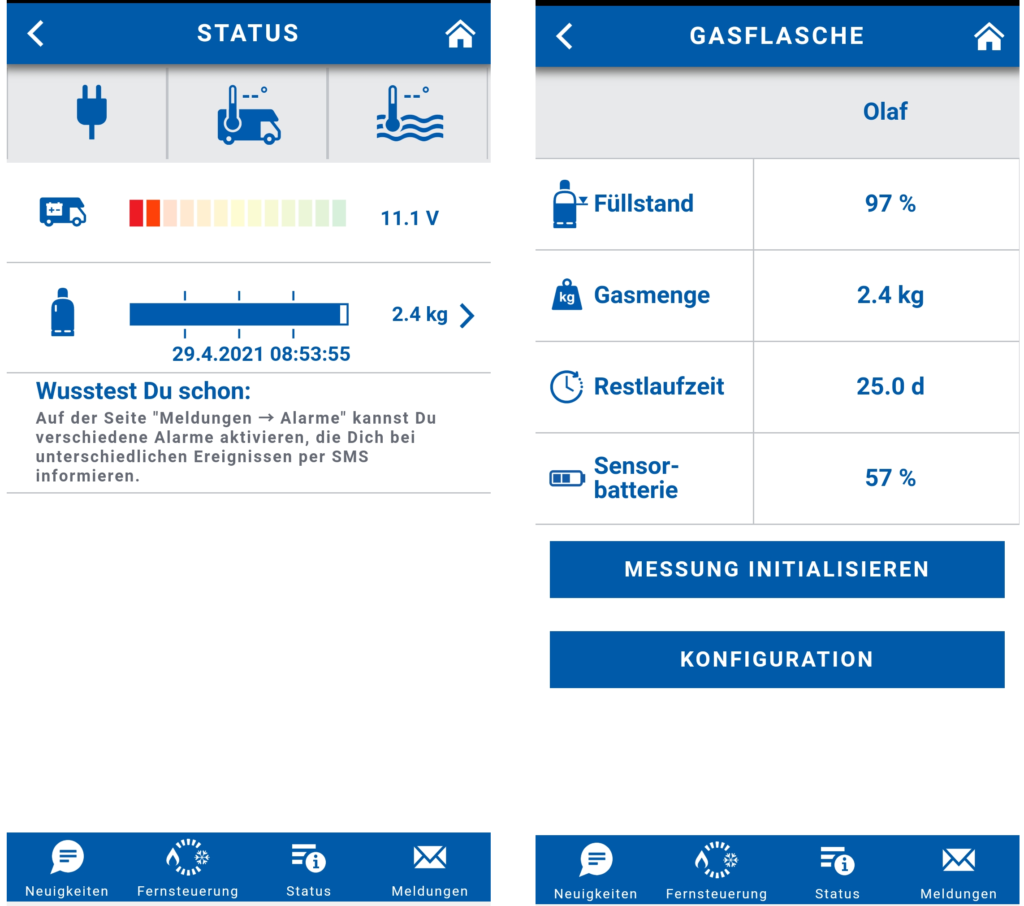 Alde heater owners can now activate / deactivate automatic climate control via SMS if they have a Truma air conditioning system installed.
We also have good news for all Combi D users:
The "255H" and "164 H" bugs (continuous sending of SMS) have been fixed with this update and the heater can once again be used without restrictions.
Good2know:
This is how you can see what the status of the system is or whether an update is pending.
open the Truma App – Settings – "iNet Box Update"
at the bottom you will see the version information
after the current update, these are: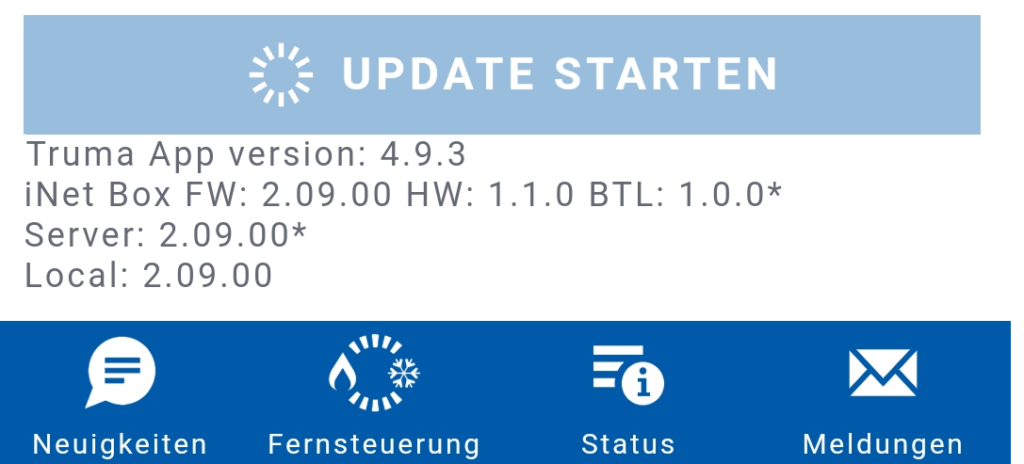 Truma App version = current state of your app
iNet Box FW = Firmware version of your iNetBox
Server = available firmware version (update) on the Truma server
Local = firmware version, you have downloaded
If you have any questions or feedback, please use the comment function.
We look forward to exchanging ideas with you.